Localized Web Presence Solutions at Scale
Your Local Web Presence is the Foundation of Your Local Marketing
97% of all consumers now use online media to shop locally. For brands that rely on local sales, it's never been more critical to be discoverable through search engines, local directories, and paid digital ads - all of which rely on localized websites or pages to provide visibility and communicate your value proposition in a locally relevant way while being compliant to your brand, message, and legal guidelines.
The problem is, managing an effective local strategy for a large number of location-based websites using traditional methods is cost and time prohibitive. With no clear solution to these challenges, many companies end up making compromises in their local web presence that are easier and less expensive. Location directories are great but can't match the depth of content or local relevance of single location local competitors. Leaving it to your local reps is tempting, but usually results in inconsistent branding, lack of measurement, compliance issues, insufficient local visibility, and unacceptable local marketing results.
Meanwhile, search engines continue to prioritize consistent, unique, locally relevant content as one of the top ranking factors in their search algorithms. This makes it difficult for multi-location businesses to compete against local competitors that consistently produce locally relevant websites and content that gives them a competitive edge.

Local Web Presence Solution for Every Situation
No single solution fits every use case or industry. That's why we offer a variety of web presence solutions that can stand alone or be used in combination to achieve your unique marketing objectives. Whether you need a basic marketing presence, an advanced local lead generation program, or anything in between, we have you covered. Each solution leverages the core MarketSnare platform tools for localization, content publishing, and workflow to overcome the inherent challenges of distributed marketing. Need a custom solution? No problem. We can build to your specifications and help you create the local program that's right for you.
Local Websites
Our flagship solution provides multi-location websites with highly effective organic search visibility, central & local management, and advanced business functionality that all can be applied at scale.
Location Directories
Deploy personalized location or rep pages on a central website with unique, localized content. Supports local visibility for a limited number of search terms. Great synergy with local websites.
Microsites
Microsites provide a basic personalized web presence with a limited number of pages. This is a great solution for a well-branded managed solution when local organic visibility is not an important factor.
Sub-Domain
Personalize an entire website when accessed through a sub-domain using any number of custom data points. Effortlessly customize content, branding, navigation, functionality, and more.
Landing Pages
Create and manage large numbers of localized landing pages for maximizing local relevance & optimizing conversion rate across your network. Great for enhancing ROI of local marketing campaigns.
With Your Local Web Presence You Can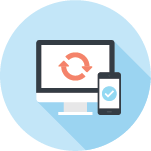 Centrally manage unlimited locally relevant websites, location directory pages, landing pages & more with advanced tools for efficiency at scale.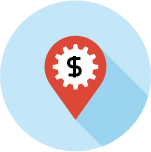 Leverage content localization engines to quickly personalize website content across all local sites making content unique and locally relevant to improve local search rankings and consumer trust.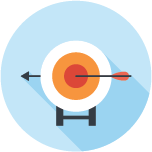 Effortlessly expand your reach by gaining search visibility in your primary geographic markets and the surrounding areas serviced by each location using our secondary market technology.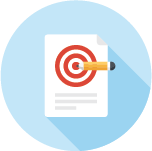 Robust user roles prevent local edits on content you choose, while enabling approval of local contributions & customizations to ensure full local compliance.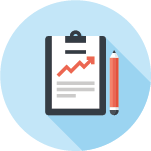 Advanced local business intelligence tracks all lead activity and provides rolled up analytics & real-time local marketing KPIs across all local markets.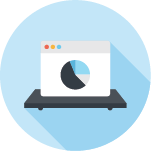 Ensure consistent company branding with responsive design templates that provide a great customer experience across all device types.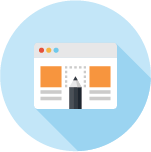 Schedule website updates for all or some of your locations, building rules and approval chains that fit your business and location relationships.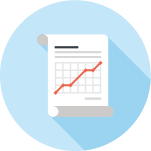 Distribute approved content, promotions, and marketing messages to all your local partners, based on any number of custom tags or attributes such as region, location type, or local product mix.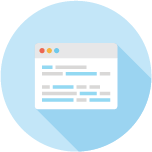 Customize layouts and navigation items on the fly, and publish across your network without submitting a ticket or waiting for a web developer.
Unique Features
MarketSnare delivers powerful website functionality and enterprise-caliber flexibility.
MarketSnare provides you with all of the website management tools you expect in a great CMS: page and menu management, document, image and media management, SEO tools, and more. However, MarketSnare goes beyond the standard CMS by providing the type of customization, extendability, and integration with internal systems that multi-location enterprises need to deliver powerful local web solutions. What's more, all MarketSnare tools are built explicitly to work well at scale for organizations that have anywhere from tens to thousands of locations. A sample of the tools available include:
• Location Profile Management
• Secondary Market Visibility
• Review and Approve Workflows
• Local Social Media Integration
• Digital Asset Management
• Blogs, News, & Resource Tools
• Projects / Portfolio Listing Tools
• Image Galleries
• Content Localization Tools
• Location-Based Content Publishing Rules
• Local Content Contribution Tools
• Pop-up Window Management
• Local Testimonials & Reviews
• Widget Management
• Location / Staff / Rep Directories
• Coupon & Promotion Management
• Analytics & Keyword Rankings
• Content Personalization Engine
• Conditional Content Builder
• Gated Content Management
• Form Builder
• Integration with Popular Digital Marketing
• Tools including: CRM, Lead Nurture, Social Media, eCom, Chat, Call Tracking, Analytics, Email, Reviews, Content Feeds, CRO, & more