Multi-Location Digital Advertising Management Solutions
Localized Ads Perform Better
Lower your CPC and boost conversion rates with micro relevant ads tailored for each location.
As a seasoned marketer, you know that personalizing your digital ads with locally relevant content improves results: higher quality scores, lower CPC, and more conversions. However, it's virtually impossible to give the time and effort necessary to personalize your ads and landing pages for each local market the same way you optimize your national campaigns...isn't it?
This is a problem every multi-location digital marketing campaign faces, and we understand the frustration!
The MarketSnare Digital Ad Management platform was developed to meet the unique needs of multi-location brands. Whether you oversee ten locations or thousands, you can now launch highly-targeted, locally relevant ad campaigns across the top digital marketing channels affordably and without the hassle you might expect.
We offer MarketSnare Digital Ad Management to remove the barriers brands face planning multi-location digital campaigns. By using our technology to localize & optimize their ads, national brands see incredible results.

The Power of Micro Relevance
Most digital ad management professionals will attempt to create some degree of ad relevance for local marketing programs, but the technology to manage extremely relevant ads that really improve results has not been available. Until now.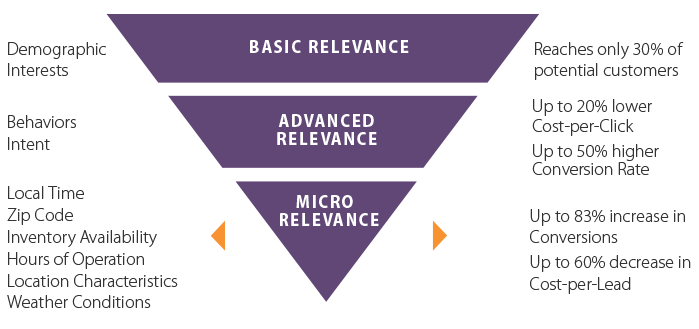 With MarketSnare's local digital advertising platform it gives you the ability to efficiently manage all the data and location information to create manage micro relevant ad campaigns across any number of locations. We can automate the creation of local ads and target landing pages for each marketing message, geography, and time of day to best reach your intended audience (daypart).
Why would you want to consider implementing micro relevance in your organization? Results.
If you consider that your cost per click (CPC) increase an astounding 400% on average when your Google AdWords quality score is considered "poor" as compared to an "average" quality score. Micro relevance puts you in a whole different league of quality score due to three spheres of data relevant to the local prospect. In today's marketing environment you are typically competing against many other companies in each local market for visibility. Your quality score is a major factor in how many of your prospects see your ads and how much you pay. Companies implementing a micro relevant digital ad strategies have seen up to 83% higher ad conversion rates and up to a 60% reduction in cost per lead.
National Insurance Brand
83%
increase in total conversions
Large Hardware Manufacturer
1

/

3rd
the industry averaged cost-per-click
Popular Fast Food Chain
3X
click-through-rate goal
International Florist Network
322%
local digital ad campaign ROI
With Digital Ad Management You Can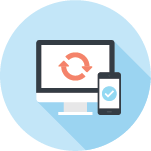 Coordinate your National Campaigns with Localized Ads and Landing Pages, Lowering CPC and Improving Conversions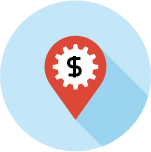 Manage Separate Budgets for Each Market, Virtually Eliminating Cannibalization Of Funds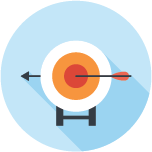 Target Precisely at Scale to Curb Ad Waste & Route Leads to the Right Local Partner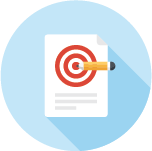 Layer Geography with Other Audience Attributes, such as Age and Income, to Find the Highest Converting Prospects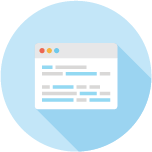 Customize Creative at Scale with Local Images, Text, and Promotions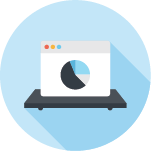 Focus on the Channels that Make Sense for Your Brand, Whether It's Paid Search, Social Media, or Display Advertising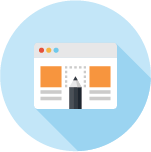 Make Program-Wide Campaign Changes and Optimizations On-the-Fly, without Updating Each Location Individually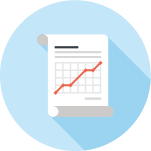 Access Program-Wide Analytics or Drill Down to Individual Locations to Better Manage Budget, CTR, & Conversions
Why It Works
It all comes down to the rules of relevance. Today's digital media allows us to reach your target audience like never before - by their personal attributes, interests, and precise location. However, when a digital ad is not only customized for each target but also applies local context to the message, call-to-action, and landing page, it is more relevant to the user in their moment of need or discovery. This relevance is known to increase Quality Scores, raise click-through-rates, and reduce cost-per-click in digital advertising. That's why MarketSnare hyper localized campaigns typically outperform national campaigns and bring tremendous ROI to multi-location brands.

We're much different than a digital marketing agency. Here at MarketSnare, we've got an entire assortment of digital ad management technology and online advertising managed services ready to help you streamline your multi-location marketing efforts. We can support your internal marketing teams and your agency teams to provides the tools you need to benefit from local relevance in your digital advertising. If you need help with the day-to-day ad management tasks we can provide that too. This includes keeping your messaging and brand on point with scalable paid search, local social media advertising, and targeted display advertising. The MarketSnare Digital Ad Management platform will provide you with the edge you need to compete efficiently in each location you have or across your network of local representatives (dealers, agents, franchises, chapters, etc...)


Market Across Top Digital Channels
Paid Search Ads
Generate completely localized campaigns for each market, including locally-relevant search terms.

Customize ad placement by time zone, geography, and local trends.

Pull localized messages into ad copy, including headlines and extensions.
Social Media Ads
The Facebook Ad Network displays ads on Facebook, Instagram, and across the web.

Reach 91% of millenials with offers near them.

Layer precise geographical targeting with interests, demographics, and prior visits.
Display Ads
Your localized ads placed on many of the most popular websites today.

GDN reaches 90% of all internet users worldwide, beating all other networks.

Target your audience by their interests, demographics, and behaviors.