The right choice for multi-location local visibility
Choose the right approach for your stage of growth.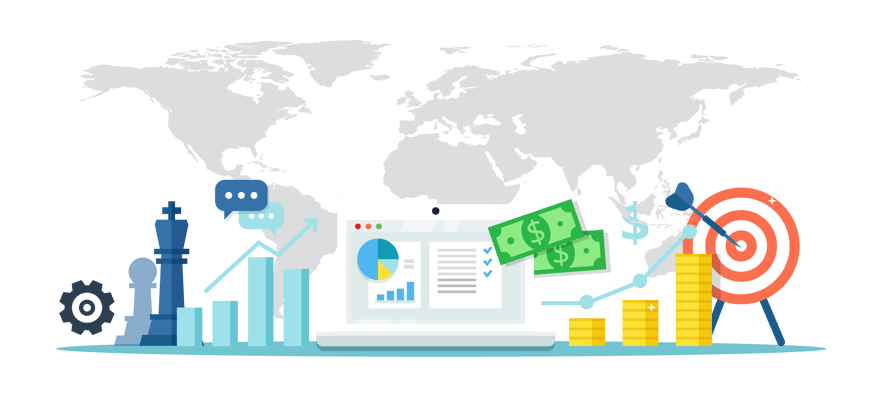 Flexible Pricing Models To Fit Your Business
Multi-location businesses with distributed marketing needs have a wide range of needs for pricing models and billing. MarketSnare solutions are designed to take advantage of the scale and marketing assets of multi-location businesses creating efficiencies that allow us to offer local marketing services at a fraction of the cost that an individual location would pay for comparable services from a local vendor. We also offer performance based pricing models where we setup and run your local marketing program at no cost and we are only compensated for achieving performance based objectives.
Whether you have corporate owned locations, a network of franchises, independent agents or dealers, or other local marketing needs...MarketSnare can customized pricing and billing programs that meets the needs of your business and your local representatives. We can work directly with corporate purchasing, co-op programs, through an agency, or direct bill your local representatives.
Local-Marketing-as-a-Service Pricing Model
Our standard pricing model allows us to deliver centrally managed local marketing programs that deliver stunning results at low monthly cost per location. Because local digital marketing is constantly changing and evolving, each of our local marketing solutions combines technology and managed services to ensure every one of your local markets is performing at peak levels. Because each local marketing program is unique, it is impossible to publish standard pricing, but the following criteria will help us provide an accurate cost estimate for your network:
Marketing assets available for the program (content and imagery)

Program strategy needs

Number of point solutions the program will utilize

Opt-in vs. mandatory program

Number of locations/representatives/markets

Program growth potential

Billing needs

Support requirements
MarketSnare local marketing programs are designed to produce high level results at a low cost per location.
Performance Based Local Marketing Pricing Model
For businesses looking to lower initial investment of developing a local marketing program and closely link marketing expenses with marketing performance, MarketSnare can work with you to develop a custom performance based pricing model for the MarketSnare platform. For qualified companies, MarketSnare will fund the development and management of your local marketing program where we are only compensated for the results the program produces in each of your local markets.
Benefits of our performance based programs include:
Implement turnkey best practice local marketing programs for each of your markets for improved visibility, reputation, conversion, and new business opportunities
Elimination of the perceived risk of investing in new local marketing programs
Significantly reduce or eliminate program setup costs
Directly tie local marketing program cost to revenue producing activities such as lead generation or sales in each local market
MarketSnare performance based marketing programs eliminate risk and increase performance.