About MarketSnare and Why We Built Our Multi-Location Marketing Platform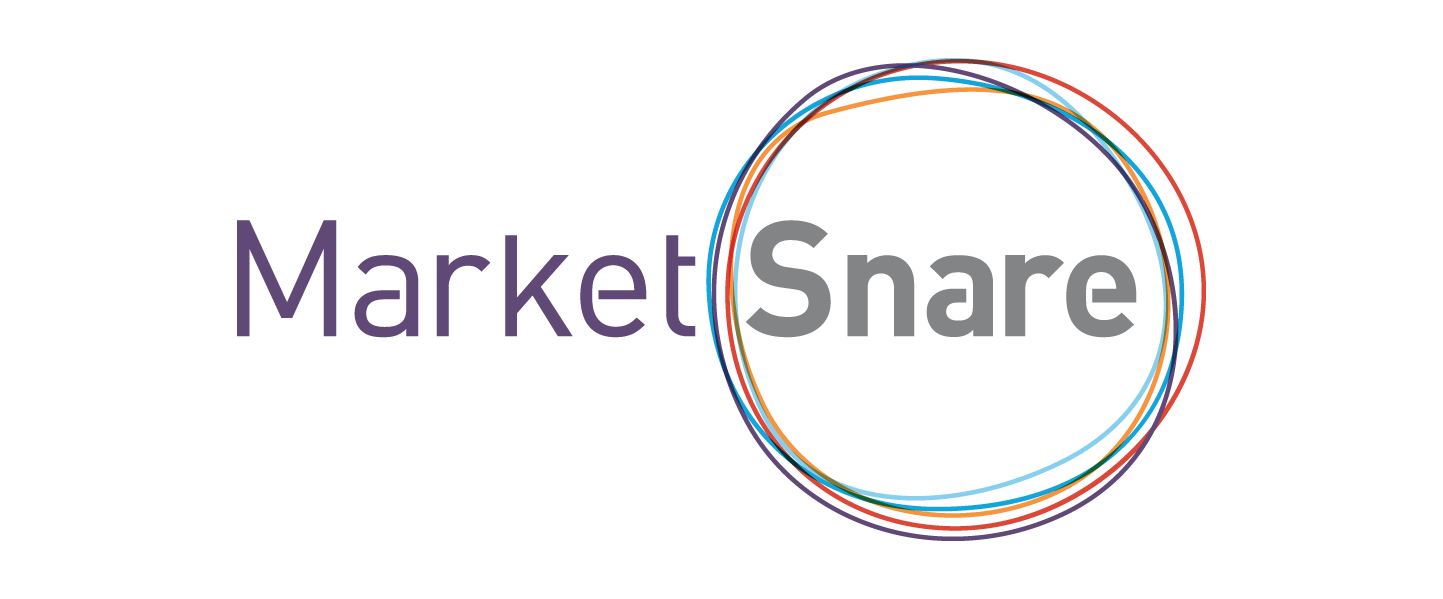 MarketSnare is an innovative marketing technology company, headquartered in Fort Wayne, Indiana that has been helping businesses succeed at digital marketing for over 20 years. We have worked with a wide range of industries and company sizes from Fortune 500 to smart startups to implement innovative solutions to our clients ever changing digital marketing needs. Whether we are helping Anthem implement the insurance giants most successful local marketing program for agents in the history of the company or empowering the dealer network of a growing manufacturer, we thrive on helping our clients leverage cutting edge digital marketing technologies to meet and exceed their objectives. (Check out some of our case studies to learn more about our client successes.)
At MarketSnare we are passionate about developing solutions to the challenges that multi-location organizations face in managing local marketing across many locations (franchises, dealer networks, national brands, agent networks, healthcare, non-profits, and other multi-location businesses). The MarketSnare platform empowers marketers to create effective local marketing programs and implement them at scale across tens, hundreds, or even thousands of locations.
The Birth of Scalable Local Marketing for Multi-Location Businesses
MarketSnare started with a simple question. How can we help multi-location businesses overcome the challenges they have in marketing at the local level? How can we efficiently scale what we know to be proven and effective local marketing programs across tens, hundreds, or even thousands of locations? The answer to that question took us on a journey that we couldn't have imagined at that time where we would end up today. We had no idea how big of an issue we had hit on and how deep and widespread the local marketing issues were for multi-location businesses. We discovered that multi-location businesses where made up of many small local businesses, whether independent franchises, dealers, agents, or corporate owned stores…that each had people who were trying to do their best to grow and thrive in their local market.
Each location had a story about their dreams and what they were trying to accomplish in their local market. Each market was also unique in its culture, it's climate and weather, even in its vernacular. We learned that people want to buy from people. They want to meet people face to face and know that there is someone close by who cares and can help solve a problem. These local businesses wanted their local community to know they were there and they could help solve problems and provide great products and services.
Understanding the Need of Local Markets
We learned that most local representatives are not marketing people and that digital marketing is confusing to them, time consuming, and they would rather not deal with it. But…they were very interested in connecting with people. They were interested in being found when people searched for their business or the products and services they provided. They cared about their performance and reputation and growth. They wanted to have great branding, creatively showcase their business, and get great marketing results….but they wanted it to be easy, cost effective, and just work without having to stress about it.
We also learned about the unique advantages that local businesses had being part of a larger parent organization. Great centralized marketing assets. Brand recognition. Great marketing and creative talent through the central marketing team and great agency partners at the corporate level. They often had great national marketing strategy, but it often didn't translate well to the local level. This is due, in part, to the fact that today's marketing is all about relevance. Are you relevant to the search the local customer is doing? Do you have a website presence and content about your products and services in the context of your location? Do your digital ads match up with your location and message?
The Rise of Local Relevance
As major platform players like Google and Facebook began to realize that people want to research nationally but buy locally and that mobile devices allowed people to do so through all stages of the customer journey, they started to tweak their algorithms to be more and more about connecting people with the best local options, both in organic and paid visibility. Their algorithms determined relevance, confidence, and authority for a business through the quality, frequency, uniqueness, and local relevance of the content about your business offerings. Consistent business name, addresses, and phone number across all the various business listings and directories on the web also become a critical factor. The quality and quantity of customer reviews also figured in heavily into the digital profile (digital footprint) of your business. All of these things needed to be done well and consistently across your markets in order to compete and win valuable visibility in primary and secondary markets where your prospective customers are looking for your products and service offerings.
Where are the Solutions for the Multi-Location Marketer?
This is where the local marketing challenges for multi-location businesses became very evident. With each local market really needing individualized attention to be able to compete with single location businesses, there was a lot of work to do to be successful. Major national brands were being dominated at the local level by small local businesses with energetic and enterprising business owners who spent a lot of time and money sculpting their online presences to win the local visibility battle. Local representatives were often pleading for help, but the parent organizations didn't have the tools or staff to deliver solutions that work locally and at scale.

Some parent organizations would try to get traction in local visibility with location pages on a central corporate directory, but these solutions had no chance at displacing well ranking local websites with deep content all about a single local market. PPC ad buys could provide some traffic but even paid search relies on localization for quality scores that determine how often your ads are shown and your cost per click. Other parent organizations tried to provide website templates for their locations, but these were typically cookie cutter websites with duplicate content that became outdated as soon as they were launched. They were a nightmare to maintain and achieved little to no results. Other companies decided it was easiest to leave it up to the locals to figure it out on their own, but that almost always turned out to be a nightmare. Each location could spend lots of money to reinvent the wheel to create an effective local market program but it was expensive and provided mixed results. This approach resulted in all kinds of brand abuses, compliance issues, out of date content, and just overall poor marketing performance. On top of that, the central corporate marketing team had no idea what was going on at the local level, how the marketing was performing, or any ability to impact the results.
Finally! A Solution to the Challenges of Marketing Locally Across Many Locations
It was in answer to these challenges that the MarketSnare local marketing platform was born.
How can a multi-location business create local digital marketing programs that take advantage of their strengths while minimizing their weaknesses and scale them efficiently over many locations?
How can we have centralized control of local web presence while still allowing some level of local participation if desired?
How can we publish unique, valuable and helpful localized content critical to the success of each location without hiring an army of copywriters?
How do we handle local social media across our local markets?
How do we maximize ROI on our paid digital ads?
At MarketSnare we saw these challenges as opportunities to create unique and effective solutions that could change the game for multi-location marketers. Why should local businesses, whether independent or corporate owned, have to take short cuts and settle for sub-par digital marketing results? Our years of digital marketing experience and platform development uniquely positioned us to understand and create a real solution to these problems.
The heart of the MarketSnare platform is the ability to centrally manage marketing assets, content, and data profiles for each location that can be used with our proprietary content localization engines to efficiently customize marketing programs for each local market. These breakthrough technologies allowed us to do all the best practice local marketing things a successful single location business would do to win at the local level and execute them at scale to many locations with similar needs. Each location's marketing program elements could now be localized and personalized to their market and each specific location's unique details in a way not possible before. MarketSnare not only allowed multi-location businesses to compete at the local level, but it leveraged the strength of their size and creative assets to gain competitive advantage against single location businesses.
The results of combining localization technology with the central brand resources, content, and campaigns to create localized marketing programs at scale exceeded our wildest expectations. We were able to get local marketing results that were a factor of magnitude greater than any company we worked with had produced before at the local level. These strategies enabled our clients to start being highly competitive in local search rankings for search terms that were important to their local business development efforts. In some cases these organic efforts produced leads at a cost of less than $2 per lead, which was less than 1/32 of their next most cost effective lead source. We were also able to significantly reduce CPCs of paid ads through better relevance and higher quality scores. Our conversation rates were higher through creating content and calls to action that were more relevant to the local markets.
As we continued to see these types of results roll in, we knew we were on to something big. We doubled down on the MarketSnare platform, expanding the localization and central management capabilities to additional local marketing services that our clients needed to further enhance their local marketing presence. Some of these services include local social media management, paid digital ad management, business listing management, local review management, email, lead nurturing and more.
The localization and marketing management efficiencies gained using the MarketSnare platform allow marketing professionals to focus more time on the things that get results: brilliant marketing ideas, campaigns and promotions, creative design and content, and innovative campaigns. Marketers can leverage the MarketSnare platform to implement, measure, and refine marketing campaigns quickly and easily across many locations.
Today, the MarketSnare local marketing platform is hands down the most comprehensive and effective local marketing solution for multi-location businesses on the market. While other companies may say they manage local marketing for multi-location businesses, don't be fooled! There is a night and day difference between MarketSnare and everyone else in the ability to localize and scale local marketing programs the right way that moves the needle with real results at the local level.
Start a conversation with us today to see if MarketSnare is a fit for your organization!