Local Marketing Automation Platform
THE LOCAL MARKETING AUTOMATION PLATFORM FOR MULTI-LOCATION BUSINESSES
Scale your marketing efforts across your locations easily and with incredible results.
MarketSnare is a unique, cloud based local marketing automation platform that combines advanced technology and managed services to empower multi-location marketers to efficiently deploy, scale, and automate tasks across many geographic markets and locations to maximize marketing results.
It's no secret that localized marketing produces results. Thanks to the power of relevance, local marketing messages are known to convert at higher rates than broad messages, with improved marketing ROI. Unfortunately, it's almost impossible to execute and track best practice local marketing at scale across a large number of locations manually, and leaving it to your local representatives results in inconsistent branding and spotty results.
At MarketSnare, we understand the frustration of knowing what marketing tactics work on the local level, but being unable to execute them across all your locations efficiently. In fact, we've made it our mission to solve the problems that come with centrally marketing tens, hundreds, or thousands of locations in today's digital world. The chart below depicts a high-level flow of how MarketSnare can be used to manage local marketing activities at scale.
Where it starts: The MarketSnare Location Data Profile
At the center of any mutli-location marketing program is the data that identifies each location, its contact information, and other unique characteristics such as product offerings and geographical territories it covers. This location specific data can be used to localize content across a variety of tactics such as directory/business listings, localized websites, social accounts, digital ads, and more.
Activating location data in this way allows brands to personalize and customize their corporate marketing message for each micro-market they serve. MarketSnare Location Profiles, our proprietary system for creating and maintaining accurate location data, takes this data activation one step further by integrating with powerful and customizable local marketing solutions across marketing channels.
THE MARKETSNARE PLATFORM ENABLES LOCAL MARKETING AT SCALE
We've created the best selection of local marketing point solutions so that you can customize the MarketSnare platform for your brand, knowing that all of our solutions are optimized for multi-location scalability.
By combining your location data with our proprietary Content Personalization Engine it is possible to efficiently localize content for tens, hundreds, or even thousands of individual local marketing programs, including local websites, landing pages, business listings, social media, digital ads, email, and more.
With our technology, your marketing programs will receive all of the powerful benefits of localized and personalized brand messaging, without spending days updating countless local versions. This enables you to apply your expertise to each location at scale, measure results, and reap the benefits of a true multi-location marketing platform.
Key Features of our Local Marketing Automation Platform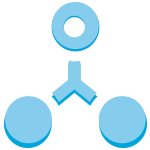 Centralized Control
Nobody knows the brand the way you do. Your MarketSnare Command Center gives you the freedom and power to push out new marketing messages to all or some of your locations, at any time. Schedule updates in advance, and allow your local partners to customize carefully selected elements of your marketing, all while building rules and approval chains that fit your business and location relationships.
Brand & Legal Compliance
From local websites to search campaigns to social media, you no longer need to trust local partners to maintain brand consistency. With MarketSnare, you manage the level of customization each location receives, and lock down the areas that can't be changed, retaining centralized control of the entire customer journey. Complicated legal compliance rules are no problem for MarketSnare, even when details vary per state or location.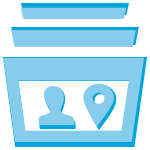 Scalable Localization & Personalization
Most brands excel at creating great marketing materials, promotions, and ads, but find it almost impossible to effectively localize those materials for specific geographic markets. MarketSnare's proprietary Content Localization and Personalization Engine enables you to make each piece of marketing content relevant to the local consumer and geography based on location data, demographic data, selling season, local imagery, weather and more. Give web pages, blog posts, digital ads, social media posts, and emails the maximum impact through the power of local relevance.
Enterprise Flexibility
MarketSnare can be customized and extended to meet the needs of any enterprise from design and UX to custom applications to integrations with internal and third party systems and more. Our open frameworks and services based approach enables us to meet your organizations needs by utilizing existing resources to align with your current business operations.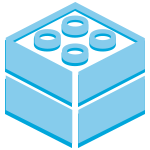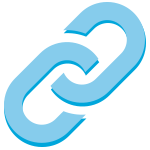 Third Party & Custom Integrations
Our platform includes integrations with several industry-leading marketing tools and services, enabling us to leverage your organization's existing capabilities and processes. From social to analytics, to 3rd party testing and login services, we connect to the tools that are already working for your business.
Local Organic Visibility
One of the key benefits of local websites is their ability to produce comprehensive organic search visibility across a large number of search terms and geographic markets resulting in high quality, low cost lead generation. MarketSnare was designed from the ground up with a laser-focus on scalable local search engine optimization that leverages unique localized website content, accurate local business listings, and managed local reviews to dominate search rankings in each local market.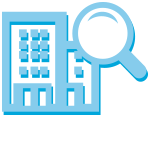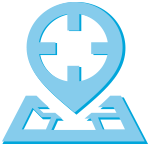 Hyper-Local Digital Ad Management
Advanced digital ad management platform efficiently creates locally relevant ad copy and creative to target your customers with the right message at the right time in each market. Advanced landing page localization along with cutting edge geofencing lowers CPCs while increasing conversion rates to maximize return on ad spend.
Lead Management & Nurturing
Give your local partners the tools to communicate with leads and turn them into customers and brand advocates, in a way that is customized to your unique business. With MarketSnare, local partners can view, manage, and follow up directly with inbound leads, following a process that you design. Create & manage custom lead scoring and nurturing processes across your locations to automate the process of keeping leads engaged and moving through your sales funnel to maximize every opportunity.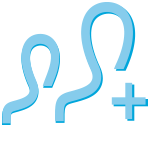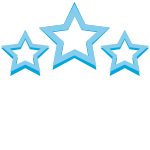 Local Engagement & Reputation
View and respond to all local engagements with your brand, including reviews and social posts, in a timely and consistent manner. Take back control of your reputation in each local market with powerful centralized tools to monitor customer sentiment and pinpoint problem areas for action. Efficiently launch and manage local social accounts across all your locations to improve reach, engagement, share of voice, and overall brand affinity.
Local Marketing Intelligence
Track your results and adjust strategy when needed. Your Command Center houses a variety of performance reports across all your local marketing efforts, so that you can stay informed. Dig into individual location's web traffic, ad campaigns, form fills, calls, and overall lead flow. Set up alerts for local events like negative reviews or social posts. Track & listen to local calls. MarketSnare makes it easy to be data-informed.