Case Study: Sunburst Shutters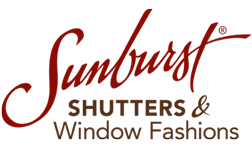 Who is Sunburst Shutters?
Founded in the early 70's, Sunburst Shutters is a window treatment brand providing innovative shutter designs and materials that have been perfected over 40 years to create an industry leader that has expanded into over 80 markets in the United States and abroad. In 2008, Sunburst Shutters expanded its name to Sunburst Shutters & Window Fashions and began offering blinds, shades, panel track systems, draperies, curtains, window film/tint, and more. Sunburst pioneered a new material in shutter construction called Pollywood that make their product longer lasting and more energy efficient than wood and other traditional shutter materials.

The Challenge
As the company continued to grow and add more corporate stores and dealers they understood it was critical to their business to help their locations connect with prospective customers. While they had a developed a competitive advantage with the innovations in their product line, none of it mattered without reaching consumers who were wanting what they sold. They knew they had to do a better job at marketing for all of their locations. Many of the local dealers started doing marketing on their own because they didn't feel they were getting the results they needed.
Sunburst Shutters had a small but skilled marketing team that had done a great job of branding and creating content at the corporate level. Understandably and because of their size, they didn't have the bandwidth to implement localized assets across all their markets. Like many multi-location brands in their position, they were attempting to get visibility in their local markets through location pages on their national brand website. They couldn't get traction where customers were looking for providers. They were frustrated and so were their dealers. They tried revamping their website and even hiring an SEO firm - nothing seemed to move the needle.
One of the individual Sunburst dealers took a stab at some individual efforts. They hired a digital agency from their local market, Flint Analytics, who implemented a local website and SEO program. Their objective was to improve their local organic visibility across the local market. The results were fantastic and the leads were flowing. Word quickly spread to other Sunburst dealers and they wanted in on the action. Flint Analytics was excited about the opportunity to add more Sunburst dealers but they understood taking on a large number of new clients was a major effort in local website management and especially the development of unique, high quality, locally relevant content that was critical to success in a local market.
Flint had a dilemma. There was no way they could hire and train the staff it would take to accomplish these efforts in a timely and efficient way. If they did choose to scale up their staff and lost the account, they would be tremendously overstaffed. Flint started looking into potential technologies that could help them take advantage of this opportunity. They looked long and hard at the landscape of multi-location local marketing tools and they couldn't find anything that would allow them to execute the SEO tactics that had produced such amazing results at the scale they needed.
They needed the ability to efficiently publish content on a weekly basis across all the Sunburst Shutter dealers local websites. Not only did they need the efficiency of publishing the content, but it had to be content that was unique, of high quality, and relevant to the local market. That is the kind of content that Google asks for and rewards, so it was critical for their success.
As Flint Analytics continued their search, their founder happened to be at a digital marketing event where he was talking with a group of people about the challenges he faced. One of the MarketSnare team members who was speaking at the event was part of the conversation. As Flint described their challenges and what they were looking for in a solution to the problem the MarketSnare team member looked at him and said "What you described is exactly why we built MarketSnare. We may want to talk."

0

%

GROWTH IN LEAD GENERATION This was the overall company lead growth over the first 18 months of the MarketSnare program
0

%

LOCAL ORGANIC WEB TRAFFIC INCREASE across all local market websites in first 18 months

The Solution
MarketSnare and Flint Analytics quickly got together and decided to replicate the local marketing strategies and tactics that were working successfully for the local Sunburst dealership, only scale them across the dealer network. Because of the scale, the program allowed for deeper local site content, more frequent new content, and greater focus on conversion rate optimization. Even better, it was able to be offered at a fraction of the price Flint would typically charge each local client.
The complete solution featured a local marketing strategy that included a local website, localized content marketing, and business listings management for each local store. Each store website was able to leverage the marketing assets and branding of the parent organization to enforce a consistent image and messaging.
Each store's website content was localized utilizing the proprietary MarketSnare content personalization engine. This approach provided the efficiency needed to create deep localized content on each site that was extremely relevant to each local market allowing each local website to rank well for a wide range of search terms across all the Sunburst Shutters product lines.
A key factor in building local relevance and authority is ensuring that each location has consistent business information (often referred to as "NAP" – name, address, phone number) about that location across various third party business listing sites like Google My Business, Facebook, Yelp, and hundreds of other sites. MarketSnare has been able to leverage each location's profile to actively manage the local business listings across each location which has steadily improved the data accuracy for each location and steadily grown citations in each local market.
The program also featured localized digital ad management. Google Ad Words uses an algorithm that measures the quality of each advertisement based on the relevance between the search ad and the web page that consumers are being directed to when they click on the link in the search ad. Sunburst and Flint Analytics leveraged MarketSnare's landing page features to efficiently create a number of highly targeted local landing pages for each location's paid search ads to increase the relevance between the ads and the landing page content to improve quality scores, lower cost-per-click, and raise conversion rates.
Furthermore, the MarketSnare platform allows Sunburst to view metrics across all their markets in real time. This allows them to refine the local websites for optimal conversion and content that customers connect with. Sunburst added new product lines to the sites, blog posts, and promotions, publishing them across all their local websites as if they were managing a single website.
"
We were worried that this solution would dilute our corporate SEO efforts, but we found the opposite to be true. Our corporate site is doing better than ever, and our local leads have grown exponentially. We saw a 300% increase in lead generation with a 60% reduction in cost per lead in the first 18 months of the program.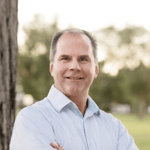 John Barnes
CMO, Sunburst Shutters
"
The Results
Creating synergies between corporate and local websites leads to 300% growth in lead generation.
The implementation of the MarketSnare local marketing program for Sunburst Shutters has been nothing short of revolutionary for the company. Over the first 18 months of this local marketing program, Sunburst more than doubled their organic website traffic on their corporate website and exponentially increased organic traffic at the local level, leading to 300% gains in lead production over this time period while reducing their cost per lead by over 60%. This program setup an incredible run for the company where they continued to see their leads grow by high double digit and even triple digits for several consecutive years with record setting revenue growth for the company. The program was so successful that Sunburst Shutters CMO, John Barnes was invited to present the strategy to other CMOs at a national CMO Summit event.
Before the MarketSnare program was implemented, Sunburst Shutters was positioned in the top 3 listings of the search results for less than 10% of their important search terms and about 30% on page one of the SERPs (search engine results pages) across all their locations. This is important because over 55% of all organic clicks come from these top three listings. If you are not at least on page one of the SERPs you are essentially invisible to web searchers. Basically, less than 1% of clicks go to any listing past page one. A few years into the program, Sunburst was in the top 3 for over 75% of their targeted search terms and almost 95% visible on page one of the SERPs across all their locations.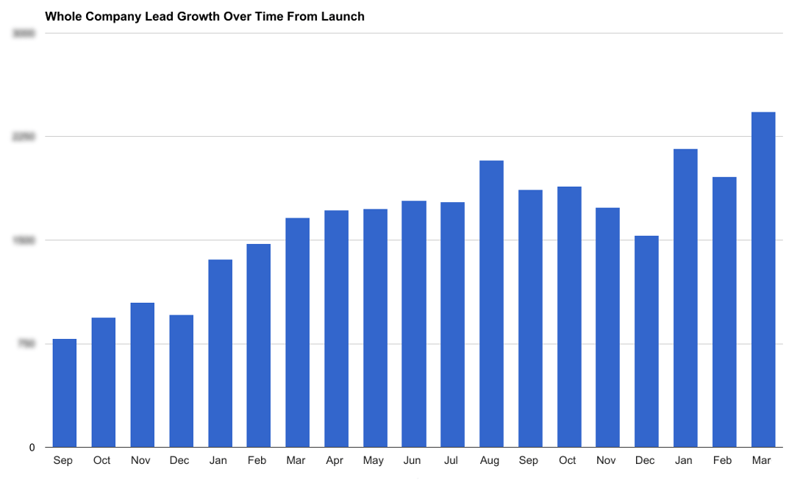 Sunburst's pre-MarketSnare strategy was to utilize a centralized corporate directory to gain visibility in each local market. This approach simply cannot compete effectively against local competitors that have good websites and are relevant to that single market. The MarketSnare local marketing programs were designed to work with the central corporate website and location directory to develop synergies that improve the results of both approaches.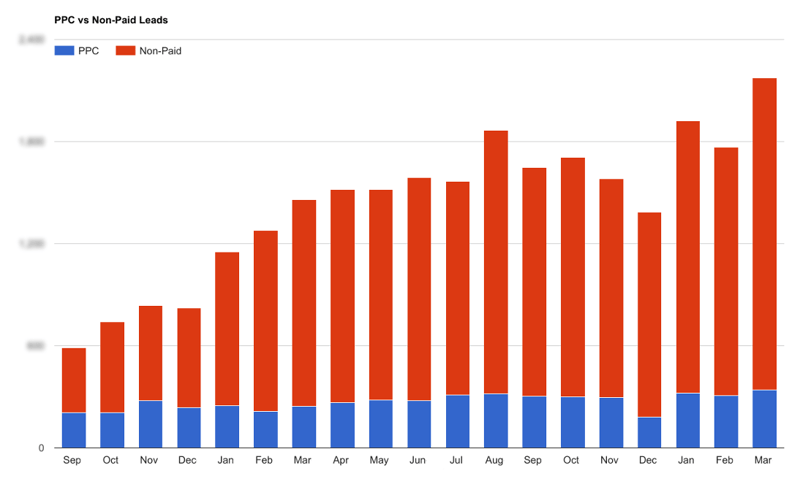 0

%

ORGANIC WEBSITE TRAFFIC INCREASE for corporate website in first 18 months
0

%

ORGANIC LEAD GROWTH, company-wide from organic search over first 18 months
0

%

LOWER COST PER LEAD from $54 per lead to $19 per lead over first 18 months