Case Study: Pella - A Window Into Local Marketing Success

Client Profile And Marketing Objectives
Pella is one of the largest and best known window brands in North America.
Pella has a large network of local showrooms across the United States and Canada that are managed by independently owned companies who rely on local marketing to fuel the success of their businesses. Local Pella stores are using MarketSnare to fuel the success of their local marketing by:
Reaching a high level of visibility for local searches related to a range of important branded & non-branded keywords in multiple geographies serviced by each showroom
Efficiently coordinate local multi-channel campaigns & local website content
Effective measurement of all local marketing for campaign refinement & budget allocation
Increasing online conversion rates through a well designed website with deep, high quality content, coordinated offers, and personalization to the local community
Supporting mobile devices to optimize user experience for consumers on smart phones and tablets

The MarketSnare Solution
Localized websites in each market serve as the hub for all marketing activities and organic search visibility.
MarketSnare Agency Partner - Strategic America teamed up with Pella dealers to develop a comprehensive local marketing program that targets prospective customers with offers and promotions across multiple marketing channels. Strategic America leverages the MarketSnare platform to gain the efficiencies necessary to deliver an effective program at a scale that can service locations across the U.S. and Canada.
Some elements of the program include:
Coordinated multi-channel marketing campaigns that reach consumers with coordinated promotions through the website, direct mail, mass media, and various online mediums
Detailed local and regional marketing analytics to analyze and refine the message and marketing mix for each local market to optimize results
Website and call-based tracking for measuring lead generation
Localized content marketing strategy and personalization of each website for their local market
Local search engine optimization technologies for multiple geographies and search terms that increased site visibility, traffic and lead generation
Integrated online appointment scheduling
Responsive design to support mobile and tablet devices
"
Without MarketSnare we would not be able to manage all the elements that contribute to the success of this program at the scale required by Pella. The local marketing programs are doing extremely well with web leads up 35% on average and some markets are over 85% of total goal.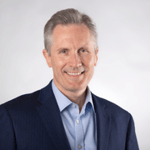 Dave Miglin
VP Interactive Services, Strategic America
"
Local Marketing Program Results
Greater local relevance leads to improved local visibility, web traffic, and higher conversion rates.
Pella's MarketSnare program has been extremely successful with the program contributing to markets showing lead growth as high as 85% over the previous year. Among the program successes…
#
0
SEARCH RANKING for branded Pella search, besting Pella corporate in all local markets along with enhanced listing data and local profiles for greater CTRs
0

%

PAGE ONE PLACEMENT for an average of 136 target keywords per location
0

%

GROWTH OF WEB GENERATED LEADS year-over-year as an average across the program